HAMILTON, Richard H., M.D.
…96, passed away on July 6, 2019. He was President of the Society in 1984 and had been a member since 1974. His daughter Elizabeth Hamilton Ferenczi noted that "Bellevue and the Alumni Society figured large in my father's life, and his friends and colleagues meant a great deal to him." "Ham" or "Bito" to his friends, he died at home with family around him. He was sent to New York Medical College whilst in the Army, trained at Bellevue in the late 1940's, and had a long and distinguished career as a radiologist, both in private practice and at NYU and the Rusk Institute. Ham will be remembered as an insatiable polymath whose charm, joie de vivre and sense of humor and justice informed all his relationships.
MITCHELL, Alexander C., M.D.
…98, of Warminster, Pa., passed away on Feb. 14, 2018 surrounded by family at Abington Memorial Hospital, Abington, Pa. "Allie" was born in Atlanta, Ga. on Sept. 26, 1919 to Joseph and Hazel Mitchell. He graduated from University of North Carolina, then attended two years of medical school there before completing his studies at New York University School of Medicine. He served two years in the U.S. Army, having been commissioned to the U.S. Army of Occupation in Germany. He was discharged in 1947 as captain, medical officer. In New York City, he married Charlotte Beckwith in 1949. After starting a family and a medical practice in New York City, the couple moved to Alexandria Township, Hunterdon County, N.J., where he accepted the position of urologist at the Hunterdon Medical Center (HMC), Flemington, N.J. Allie held title as director of urology from 1955 to 1985. During his career, he served as clinical professor, Dept. of Surgery (Urology), UMDNJ (Rutgers Medical School) from 1976 to 1986. He served as president of the Medical Society in 1978 and president, Medical Staff, HMC, from 1981 to 1982. He was a member of the NY Section, American Urological Association, the American Medical Association, the Hunterdon County Medical Society, the Bellevue Urological Alumni Association, and other organizations. Allie loved music. He played the viola in the North Carolina Symphony Orchestra, the Hunterdon Symphony Orchestra of Flemington, and he enjoyed playing quartets with young musicians. He was also an active member of St. Thomas Episcopal Church in Alexandria Township. After retiring to the Saranac Lake area of the Adirondacks, he enjoyed hiking, fishing, and gardening. He especially valued his service to the Saranac Lake Voluntary Health Association. He was an active member of the Church of St. Luke, the Beloved Physician, and volunteered there for the Lunch Box for nine years. After 22 years of permanent residency in NY State, Allie and Charlotte moved to Ann's Choice, Warminster, Pa. to be closer to family. He is survived by his wife, Charlotte Mitchell; six children, Christine Mitchell-Kenney, Punta Gorda, Fla.; Alexander Mitchell, Jr., Walkersville, Md.; Karen Nelson, Chino Hills, Calif.; Scott Mitchell, Nutley, N.J.; Barbara Conly, Milford, N.J.; Joseph Mitchell, Easton, Pa.; six grandchildren; 11 great-grandchildren, and niece, Amy Biancolli Ringwald, Albany, NY.
SHAPIRO, Lawrence R., M.D.
…81, of Haverstraw, New York passed away on Tuesday November 20, 2018. Lawrence was born December 14, 1936 in Brooklyn, NY. He was an emeritus member of the society since 1977.
...97 passed away on November 10, 2018. He was a noted physician/mentor who has been at NYULMC for more than 60 years and was a member of the Society since 1974. Dr. Tuchman survived Auschwitz and wrote of his experiences in his memoir, Remember: My Stories of Survival and Beyond. where he recounts dramatic tales of his often brutal, always compelling experiences as a youth in Eastern Europe during the Holocaust and in its aftermath. The story carries us from the Przemysl ghetto and slave labor in the Auschwitz death camp to his experiences attending university in post-war Germany, filled with characters both good and evil, and some even heroic, all of whom played a role in his survival. Dr. Tuchman emphasized the importance of nurturing the connection and rapport between doctors and patients, especially as medical practice evolves with continuing advances in technology. "From the patient one obtains infinite information, in both content and in body language, which has not only diagnostic but also therapeutic value," he said. "Doctors can use words and demeanor to ease the pain and anguish of patients. The disregard of that does harm to those they are trying to help."
...86, of St. Petersburg, Florida passed away on February 12, 2018. Dr Imparato was one of the founding fathers of vascular surgery. He was born in 1922 in Brooklyn, New York. He graduated from Columbia College and New York University School of Medicine. He completed his surgical training with the NYU Post-Graduate Medical School Service at Bellevue Hospital, under the direction of J. William Hinton, MD. In 1958 he joined the faculty of NYU. In 1968, Dr. Imparato inaugurated the NYU fellowship in vascular surgery, which was one of the first peripheral vascular surgery fellowships in the United States. The NYU group was one of the first to perform carotid endarterectomy in awake patients. An avid fly fisherman, he enjoyed trips to Iceland for Atlantic Salmon for over 30 years with his wife of 68 years, Agatha. Dr. Imparato was a member of the Society since 1962.
...83, of Syosset, NY, passed away on July 9, 2017. Born in Bronx, NY. Devoted husband to loving wife Theodora of 53 years, father to Edward (Karine), the late Michael (Tara), and Robert (Arinne), grandfather to Mason, Riley, Ray, Presley, Julian, Michael, and Maya. Loving brother, uncle, cousin, and friend to all. A general surgeon for more than 45 years, he served as the longtime Director of Surgery at Syosset Hospital. Graduate of the University of Buffalo School of Medicine, New School University, CCNY, and Bronx High School of Science. He will be remembered for his love of family, endless curiosity, kindness, caring, and generosity, and will be missed by all who knew him. Dr. Grauer was a member of the Society since 1977.
WOLFF, William Irwin, M.D.,
...who with a colleague revolutionized the diagnosis and treatment of colon cancer by developing the colonoscopy as the procedure is practiced today, died on Aug. 20, 2011 at his home in Manhattan. He was 94 and was a member of the Society since 1955. William Irwin Wolff was born in Manhattan on Oct. 24, 1916, and moved to the Bronx at 2. He earned a bachelor's degree and fencing trophies at New York University and a medical degree from the University of Maryland. He did an internship and residency at Bellevue Hospital in Manhattan, then served as an Army medical officer during World War II in Europe, accumulating vast surgical experience. After being discharged as a major, he worked in surgery at veterans hospitals in the Bronx and Butler, Pa., specializing in thoracic surgery. While at the Pennsylvania hospital, Dr. Wolff revived a man who had apparently died while being prepared for a lung operation. He had no pulse or heart sounds for six minutes. Dr. Wolff opened his abdomen and massaged his heart until it beat. It was one of the first times a clinically dead person was resuscitated. Dr. Wolff wrote about it for The Journal of the American Medical Association, and the news media covered it widely. Dr. Wolff delighted in veering from conventionality. During one complex surgery, he noticed that a student nurse was straining to see what was going on. So he summoned her closer to watch, and even encouraged her to touch the patient's heart. In another case, a patient from Chinatown could pay only in homemade dumplings, and that was fine with him. Working with Dr. Hiromi Shinya at Beth Israel Medical Center in Manhattan in the 1960s, Dr. Wolff was at the forefront of a worldwide research effort to develop ways to probe the full length of the colon using a tube with electronic sensors. Their most significant advance was the development of a device that could remove a polyp immediately during a colonoscopy, eliminating the need for a second procedure. Their protocol — using one doctor for the procedure instead of two, for example — became the universal standard, and articles they published about their thousands of successes confirmed the safety and efficacy of colonoscopies. The colonoscope, the snakelike instrument used in the procedure, solved a longstanding problem: it could negotiate the sharp first turn of the large intestine. That allowed it to examine the full five feet of the organ, its fibers lighting the colon's walls and carrying the reflected image back to the other end of the colonoscope, where it could be viewed by a doctor. Previous procedures could penetrate only about 10 inches before being blocked. Dr. Wolff and Dr. Shinya first described their surgical procedure in The New England Journal of Medicine; in 1999 the journal Seminars in Colon & Rectal Surgery called it one of the 20th century's dozen landmark articles in the field. The colonoscope prompted a radical shift in medical thinking. Earlier, most doctors believed that bowel polyps rarely if ever turned into cancer. Today's prevailing belief is that most, if not all, cancers of the colon arise from polyps.
SEDLIS, Emilia (Mila) Zeldowicz, M.D.
...died December 11, 2012 at the age of 91. She became a member of the Society in 1984. Mila and her husband Alik were Holocaust refugees, having survived the Vilna ghetto in Poland. After the war Mila went to medical school at the University of Rome and came to NYU in the 1950s. She was respected for her clinical pediatric expertise, particularly her interest in eczema, while she practiced in the Bellevue Hospital clinics. During her tenure at NYU she assumed the role of director of the student clerkship and elective service where she effectively steered future pediatricians and made others appreciate what pediatrics has to offer. After she 'retired' she continued to come to Bellevue where she was a regular at conferences and where she also served as advisor to many immigrants who needed her expertise. When a neurologic disability made her trips to Bellevue difficult, Alik transported her door to door, in between his own ongoing service as Professor Emeritus of OBGYN at Downstate Medical Center in Brooklyn.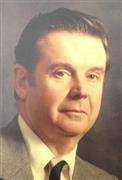 HOWLEY, William Payne, M.D.
...a longtime resident of Balmville in the Town of Newburgh, died Tuesday, July 29, 2014, at the Joe Raso Hospice Residence inNew City, NY at the age of 87. He became a member of the Society in 1957. Known by his relatives and dear friends as Bill, William was born in New York City, N.Y., September 10, 1926, son of the late Clarence Payne Howley, M.D., and Ethel Regan Howley. Bill was an exceptional student with a keen interest in baseball. He was an ardent fan of the New York Giants before and after their move to San Francisco. Following his graduation from Regis High School in 1942, at the age of 15 Bill continued his Jesuit education at Fordham University majoring in pre-medical studies. He postponed his education at Fordham University to serve in the United States Navy during World War II. Following this initial war service Bill attended and graduated from New York University Medical School.
As a young surgeon, he performed his residency requirements at Saint Vincent's and Bellevue Hospitals in New York City. Bill married Catherine Mary Woodland on December 27, 1950. Shortly after his marriage Dr. Howley served his nation again as a Captain in the United States Army Medical Corps as an orthopedic surgeon during the Korean War. Locally, Dr. Howley faithfully served countless patients in private practice and as an esteemed surgical staff member at both Saint Luke's and Cornwall Hospitals for over 50 years. During that time he was appointed both Chief of Surgery and Chief of Orthopedic Surgery at each of these area hospitals. Dr. Howley was also a past president of the Medical Staff at St. Luke's Hospital and former Medical Director of the Cornwall Hospital's Physical Therapy Department. For over 20 years, he was Vice Chairman of the Orange County Board of Health and a charter member and Medical Officer of the Catholic War Veterans Post 386.Bill was an enthusiastic golfer and frequently seen with his numerous life-long friends on the greens of the Powelton Club near his Balmville home.
He was a loving husband, devoted father and uncle to the many members of his family. Bill is survived by his sister, children, great granchildren and by numerous nieces, nephews, grandnieces, grandnephews, great-grandnieces, great-grandnephews and countless friends and medical colleagues. Bill was preceded in death by his dear wife Catherine. They enjoyed over 61 years of marriage.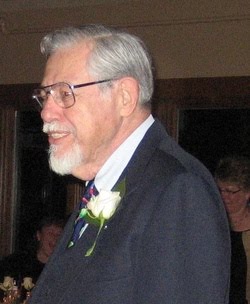 WECHSLER, Sidney Edward, M.D.
...80, Rapid City died Friday, July 31, 2015 at the Rapid City Regional Auxiliary Hospice House. He was born October 13, 1934 in New York City, New York to Murray and Sarah [Eckhaus] Wechsler and became a member of the Society in 1964. He graduated from Stuyvesant High School at the age of 15 and graduated from NYU at age 19. As the youngest graduate of the 1958 class at NYU School of Medicine, Sidney was first in his class at the age of 23. He continued his education specializing OB/GYN. Sidney chose obstetrics because he wanted to bring life into the world, and delivered over 3000 babies during his private practice Los Angeles, CA. He married Sandra Elaine Russell on November 12, 1959 at New York City.

During his private practice, he was also a professor at UCLA. Afterwards he accepted a commission as a LT. Col with the Public Health Service in Rosebud, SD at the Rosebud Reservation Indian Hospital where Sidney was the Senior Surgeon and Chief of Obstetrics and Gynecology.After returning to Los Angeles in 1980, Sidney was professor of Obstetrics and Gynecology at USC. Sidney and his wife Sandi retired to South Dakota in 1997.

...93, died on November 16, 2015 in Manhattan. He became a member of the Society in 1957 and was President in 1975. For 35 years Dr. Bruno was Director of the Department of Medicine at Lenox Hill Hospital ("LHH"). He was elected to four terms as President of the Medical Board, a member of the Board of Trustees and Joint Conference Committee for 24 years, and a member of the Lenox Hill Corporation. In addition he was regarded as one of the best diagnosticians in New York while he carried out his private practice as an internist. Dr. Bruno also served as Lenox Hill's Associate Dean for Medical Education for the NYU Medical Center affiliation, a position that continued his role as a mentor and guide to future generations of physicians. When he arrived at LHH in 1966, it was regarded as a community hospital. Over the years Dr. Bruno's passion for graduate medical education made it into one of the finest programs in New York City. His leadership was instrumental in transforming LHH to an outstanding teaching hospital and tertiary care center. This helped foster many important innovations and improvements in patient care. A native of New York City, Dr. Bruno earned his BA and MD degrees from Columbia College and Columbia University College of Physicians and Surgeons respectively. After an internship at Bellevue Hospital and service in the US Army in Japan, he was discharged as Captain in 1948 and appointed Chief Resident at Bellevue Hospital with additional, significant teaching and administrative responsibilities. In 1956 at the age of 34, he became Director of the Department of Medicine at Knickerbocker Hospital in Harlem, serving as President of its Medical Board and a member of the Medical Board Executive Committee.
...The Society was saddened to hear of the passing of Dr. Brayton on March 8, 2016 in Massachusetts. Dr. Brayton, 85, joined the Society in 1970 after training in the 2nd Medical Service at Bellevue during 1959-1961. He also served as a Visiting Physician in the Bellevue Chest Service in 1965-1967. He attended Williams College, received his MD from Cornell University, and for many years served in the general medical clinic at New York Hospital. He is survived by his wife of 62 years, Dr. Donna O'Hare, and his daughter, Cory Brayton, DVM, of Baltimore, MD. He was the father of the late John S. Brayton V.
While at Williams College, Bob met his wife Donna, and they married in 1954. Bob and Donna lived in New York City with their beagle Smokey, and owl, Mr. Friendly, while in medical school. Together they were house staff at Bellevue Hospital, and physicians in New York City until they retired in 1998. He was on faculty at Cornell University Medical College, also the Medical Director of Irving Trust Bank and then the Bank of New York until 1998.
Upon his retirement, he continued to live in New York City and Westport Point, and had longstanding interests in American art and antiques, and in wildlife and land conservation. He painted, carved and repaired furniture and did taxidermy, and had an unconventional but usually effective approach to home repairs. He was also a member of the Physicians Scientific Society, New York County Medical Society, the Medical Strollers of New York City, the Grenfell Foundation of Newfoundland, the Newport Preservation Society, Shelter Island Yacht Club and Elephant Rock Beach Club.
...It is with deep sadness that we announce his passing on Friday, January 22, after a short illness at the age of 93. Dr. Harnes, a former president of the Society of Alumni of Bellevue Hospital, has been a member since 1956, and attended the Yale Club dinners for decades, in recent years with his wife, Joan. Dr. Harnes did his residency at Bellevue Hospital in the 1940s of which he often spoke. In lieu of flowers, donations may be made to Save the Children as his mother, Veda, was one of the founders of the US chapter of the charity and a past President.
...died December 7, 2015. He was a urologist and member of the Society since 2006. From his obituary, he was husband of Louise, father of David, Emily and Andrew, and grandfather of Yoni, Noam and Sebastian. Urologist, artist, proud WWII veteran, world traveler, believer in the written word. May he rest in peace.
...died peacefully in his home on May 29, 2015. He was a ember of the Society since 1996. A brilliant children's orthopaedic surgeon who had patients from all over the world. He was published in Who's Who in America. He was knighted from the Italian government. He was a knight of Saint Andrew in the Greek Orthodox church and a member of the Leadership 100. He graduated from Athens University and came to the United States in 1955 with $125.00 on a boat. He has trained generations of physicians at NYU School of Medicine of where he was a Clinical Professor of Orthopaedic Surgery. He is survived by his daughters Yvonne and Christina Tzimas and his brother Basilli Tzimas in Greece.
...passed away on April 12, 2015. Dr. Distenfeld was born in Israel, and he served and was injured in its war of independence. He graduated from NYU School of Medicine in 1957. A hematologist and clinical professor of medicine at NYU, he spent many years in private practice, published several peer reviewed articles, and was former medical director of Cabrini Hospice. He has been a member of the Society of Alumni of Bellevue Hospital since 1984 and was President of the Society in 1999. He was predeceased by first wife Joy, and is survived by loving wife Harriet Friedes; children Rona Distenfeld, Suzy Crabb (Ian) and Elana Gitter (Henry) and grandchildren Michael, Rebecca, Joy and Shayna.
...passed away on February 23, 2015. He was currently a trustee of the Robert J. Carlisle Fund and Treasurer and member of the Society of Alumni of Bellevue Hospital since 1974. He will be profoundly missed by his wife Sandra, his three children and their wives, Jordan and Colleen, Robert and Janet, David and Laura, his seven grandchildren, his sister Esther Ratner and his entire extended family. Dr. Berg graduated from the NYU School of Medicine and served as Chief Resident of the 4th Division at Bellevue Hospital. A U.S. Air Force flight surgeon during the Korean War, he practiced medicine in NYC for over 60 years. He served on the Board of Directors of the NY County Society of Internal Medicine and was Clinical Professor of Medicine and a member of the Medical Peer Review Subcommittee at the NYU Medical Center before retiring. Dr. Berg was always available for counsel at any hour. He will be remembered for the lifelong relationships he maintained with friends of all ages and for his unwavering advocacy for his patients.
...87, died peacefully in his home after a long illness on January 17, 2015. He was a member of the Society of Alumni of Bellevue Hospital since 1979 and Past President. A brilliant physician who graduated from Columbia College of Physicians and Surgeons at age 21, he served as an orthopedic surgeon on the USS Relief during the Korean War and retired from the US Naval Reserves as Lieutenant Commander. Born and raised in New York City, he was the elder son of two orthopedic surgeons, Lillian S. Lusskin, M.D. and Harold Lusskin, M.D. Devoted to and respected by his patients, he also trained generations of physicians at NYU School of Medicine where he was Clinical Professor of Orthopedic Surgery. He is survived by his devoted wife of 56 years, Phyllis (née Brown), and by daughters Shari I. Lusskin, MD (Robbie Wagner) and Elizabeth Lusskin, Esq. (Marc Solomon), grandchildren Lauren, Sadie, Eric, and Isaac, and brother Bret Lusskin, M.D.
...80, of Alpine, NY passed away on Monday, December 29th, 2014 in his beloved home after an extended illness. He was born on July 19, 1934 in Auburn, NY. He was a member of the Society of Alumni of Bellevue Hospital since 1972. He is survived by his wife of sixty years, Jane Elizabeth Brayton. He is predeceased by his parents, James Francis Marshall and Harriett Lucile Smith, his infant son, Nelson Charles Marshall and his sister, Patricia Porter Cairns. Also surviving are his six children; Anne (Elgene) Ward, Faith (Doug) Marshall-Bockoven, Naomi (Chuck) Zuckerman, Allison (Andrew) Hermann, Jamie (Nathan) Cooper and Matthew (Leticia) Marshall (Class of '90), and his eleven grandchildren; Sam and Emily Hoffman, Molly, Dan and Julia Zuckerman, Jonas and Lukas Hermann, Liberty and Kate Cooper, and Isabel and Liliana Marshall and many close cousins. Inspired by a great-uncle who was a country doctor, Jim knew early on that he wanted to become a doctor, too. Jim graduated from The Hill School in Pottstown, PA in 1952, Cornell University in Ithaca, NY in 1956 (majoring in zoology), and Cornell Medical School in NYC in 1960. In 1962 he joined the US Army in Fort Sam Houston, San Antonio, TX and there joined the 7th Special Forces as a Lieutenant. From Fort Bragg, NC he was sent to Ethiopia with the 6th Special Forces to train medical soldiers of Emperor Haile Selassie and was honored for his service by the Emperor himself. He left the army in 1964 as a Captain. That year he entered his second year of residency at Kings County Hospital, NY and in 1968 he became Chief Resident in Plastic Surgery and completed the program in both general and plastic-surgeries. He joined the Long Island Plastic Surgery Group in 1970 and left in 1972 to open his own practice, Southern· Tier Plastic' Surgery Associates, in Elmira, NY on the first day of The Agnes flood of/n. Instead of seeing patients in his office, he was in a boat helping to rescue trapped residents. Jim was always learning new techniques and procedures to improve his ability to provide the best possible outcome for his patients. He did this by studying surgical procedures, attending seminars all over the world, and even consulting other surgeons to discuss specific techniques. In 1980 he traveled to Royal Victoria Hospital in Melbourne, Australia and The Tokyo Metropolitan Hospital in Japan to enhance his skills in reconstructive microsurgery. Jim was a constant student; he always wanted to improve. In that same decade, Jim founded the Burn Unit at St. Joseph's Hospital with his partner, Dr. James Sonsire. He specialized in hand surgeries, deft palates, birth and maxillofacial defects, burns, finger reattachments and cosmetic surgeries. By using his education and training to improve the life of every person he treated, Jim gave meaning and purpose to his own life. In the operating room, Jim cultivated an environment of respect and camaraderie. His repertoire of jokes was legendary. He depended on the abilities and skills of the nurses with whom he worked. This mutual respect also included his loyal office staff. While earning the Eagle Scout badge, Jim deepened his love of the outdoors. The Marshall family vacations were spent camping and hiking in the Catskills. He became a member of the Catskill 3500 Club where he climbed all 35 mountain peaks. He assisted his father-in-law, the late Charlie Brayton, in Charlie's quest to complete the 46 peaks in the Adirondacks and the 100 highest in New England. And, a major accomplishment was his hike up to the base camp of Mt. Everest in the Himalayas. In 1999, after 27 years of practice, Jim retired to his cherished farm in Alpine, NY where he began the next chapter of his life as a nurseryman. At his Alpine Acres Nursery, he specialized in ornamental conifers and other exotic varieties. Jim always said that if he had not become a doctor he would have been a forester. Up to the end, Jim remained a voracious reader of military histories, biographies, spy novels, the Middle Eastern conflicts, etc. He had such a brilliant, encyclopedic memory that he could discuss topics of any depth, with any person, at any time. His childhood interests in stamps inspired him to learn all he could about the world, its history and the people around him. But first, and foremost, Jim was deeply connected to his immediate and extended family. He was the core, the rock, the go-to guy; his family and friends knew they could always talk to Jim to get his thoughtful counsel. He could create a connection with anyone - he truly understood people because he understood human nature. He touched the lives of many people because he was a doctor who fully believed he should follow the Hippocratic Oath.
DeVITO MILIO, Estelle, M.D.
...93, died peacefully, on February 10, 2014 in Baltimore, MD. Members of the Society of the Alumni of Bellevue Hospital mourn the passing of our esteemed colleague and Past President. She was a member of the Society since 1985. She is survived by three daughters from her marriage to the late A. Roger Milio: Dr. Lorraine (Rudy) Milio Marshall, of Columbia, MD; Diane (Tom) Milio Cocozza of Staten Island, NY; and Christine Milio of Wilton, CT, as well as five step-grandchildren and six great-grandchildren. Estelle was a lifelong New Yorker, attending opera and Broadway shows regularly from a young age and determined to study medicine from childhood. She graduated from Barnard College in 1941 and NYU School of Medicine in 1944. She trained in Internal Medicine and Pediatrics, practicing Pediatrics for 12 years. She then trained in Child Psychiatry, retiring at age 84, having trained many residents and Child Psychiatry fellows along the way. She maintained an affiliation with NYU School of Medicine throughout her career and was a seasoned world traveler and always loved adventure, near and far. She will be remembered as a devout Catholic, for her love of her daughters, her extended family and friends, and her dedication to medicine, especially all her child patients and her colleagues.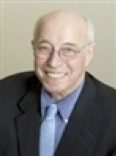 ...Members of the Society of Alumni of Bellevue Hospital are deeply saddened and mourn the passing of our esteemed colleague and member who died on July 7, 2010 at age 80 following a long battle with pancreatic cancer.. He was a member of the Society since 1972 and Past President. Dr. Rausen, M.D. was professor of pediatrics, founding director of the Stephen D. Hassenfeld Children's Center for Cancer and Blood Disorders, and former chief of pediatric oncology at NYU Langone Medical Center, During a 55-year career dedicated to treating leukemia and other blood disorders in children, Dr. Rausen helped transform his field from one in which, as he told The New York Times in 1991, "you…basically prepared families to grieve," to one where the majority of patients now survive and go on to lead full lives. Along the way, he established a legacy as a brilliant and warm-hearted clinician who cared deeply about his young patients, including the many he treated pro bono. Wearing a doctor's jacket with "What's Up Doc?" emblazoned above the images of Bugs Bunny and Daffy Duck, Dr. Rausen pioneered techniques that made children active participants in their own therapy. The son of Lithuanian immigrants, Dr. Rausen grew up in New York City and attended Dartmouth College and the State University of New York College of Medicine. After receiving his medical degree in 1954, he did his pediatric residency at Bellevue Hospital, followed by service in the U.S. Army Medical Corps. He went on to hold numerous posts, including director of pediatrics at Beth Israel Medical Center, before becoming NYU's chief of pediatric oncology in 1981. Named the first medical director of the Stephen D. Hassenfeld Children's Center in 1990, he guided its development into one of the nation's leading outpatient facilities for the treatment of childhood cancers and blood diseases. He was a board member of the American Cancer Society, the National Childhood Cancer Foundation, the Ovarian Cancer Research Fund, and the Ronald McDonald House, among other organizations. Dr. Rausen is survived by his wife, the former Emalou Watkins, his daughters Susan Drewes and Elisabeth Campo, and his son, David, and three grandchildren, Katherine, Alfred, and Annabelle. We will all miss his presence, compassion, dedication to his patients and friends. We extend our sincerest condolences to his family. Alan J. Friedman, M.D. President and Perry Berg, M.D. Treasurer.

...The Society of Alumni of Bellevue Hospital mourns the passing of their esteemed member. Named in honor of one of the greatest bedside teaching clinicians in the history of the Department of Medicine, the Max Trubek Lectureship was established in 2002 by a generous contribution from the Society. Dr. Max Trubek received his undergraduate degree from Johns Hopkins University in 1922 and his M.D. degree from the University of Maryland School of Medicine in 1926. He completed his residency training in Medicine at Bellevue Hospital, followed by a fellowship in Pathology at Newark City Hospital under Dr. Harrison Martland, the eminent pathologist who established the link between radium painting of watch dials and malignancy. In the early 1930s Dr. Trubek joined the faculty of NYU School of Medicine, where he became Professor of Clinical Medicine. He maintained his private practice in Manhattan until well into his 90s, bringing his thoughtful, scholarly approach to the bedside of many patients, and teaching nearly three generations of medical students and house officers. Before there were CT scans, and even after they became available, the most effective technique for "visualizing" internal pathology was a consultation with Dr. Trubek. His incomparable eyes, ears, hands, and brain were combined with a humanistic attention to his patients' comprehensive needs. A master clinician in the truest sense, Dr. Trubek lives on in the many lives he touched- his patients, their families, and his students, residents, and colleagues. Our heartfelt condolences to his entire family. Estelle DeVito, M.D. President, C.J. Li, M.D. Secretary. 4/5/2001

...The Society of Alumni of Bellevue Hospital is deeply saddened by the death of our member. An outstanding clinician, Dr. Tessler was an accomplished urologist. Throughout his long career as a physician, Dr. Tessler embodied the finest traditions of the medical profession. He will be greatly missed by us all. We extend our heartfelt condolences to his entire family. C.J. Li, M.D. President, Nicholas Tzimas, M.D. Vice President. 1/13/2003

...The Society of Alumni of Bellevue Hospital records with profound sorrow the death of its esteemed fellow member. John A. Provet, M.D. President, Aaron R. Rausen, M.D. Secretary. 12/29/2000

REISNER, Edward H., Jr., M.D.
...The Society of Alumni of Bellevue Hospital records with profound sorrow the death of its honored member and Past President. Edward H. Reisner, Jr., retired physician and medical researcher, Allendale, N.J., died on December 16, 1999. A native of Manhattan, Kan., Reisner received his medical degree from Columbia P&S in 1939. During World War II, he served as a captain in the U.S. Army Medical Corps, earning a Purple Heart and Bronze Star after suffering a bullet wound during the Battle of the Bulge. After the war, he began a private medical practice specializing in internal medicine and hematology in New York, where he was affiliated with St. Luke's Hospital. A widely respected cancer specialist and diagnostician, Reisner published over 85 papers relating to his research into nutrition and cancer. In the 1950s, after Reisner and a colleague, Dr. Randolf West, showed that vitamin B12 was the element missing from the blood of patients afflicted with the often-fatal disease of pernicious anemia, a treatment was developed. Reisner was an assistant professor of clinical medicine at the NYU School of Medicine and was a past president of the New York Society for the Study of Blood. Ariel Distenfeld, M.D. President, and Estelle DeVito, M.D. Secretary. 12/31/1999
BERNTSEN, Carl A., Jr., M.D.
...The Society of Alumni of Bellevue Hospital records with profound sorrow the death of its Honored Member and Past President on September 9, 1997. Dr. Berntsen died after a short illness, and is survived by his widow the former Anne Rice, two sons Carl, III and Thomas S., a daughter Elise B. Stanbury and 4 grandchildren. He was predeceased by his son Douglas E., Professor Emeritus in Medicine, Cornell Medical Center, New York Hospital and Physician Emeritus in Medicine at Hospital for Special Surgery. He was on the staff of the Hospital for Special Surgery for over 40 years. Dr. Berntsen's work in rheumatology contributed greatly to the progress made in that field. He was a compassionate, caring physician deeply devoted to the well-being of the many hundreds of patients for whom he cared during his long and illustrious career. David S. Weiss, M.D., President; Ariel Distenfeld, M.D., Secretary